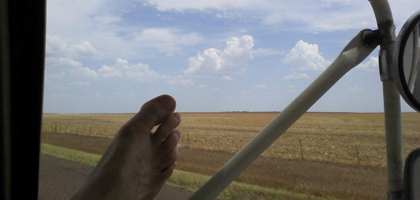 Right now…right this very moment…we're right down the street from the Graceland Mansion!
If you're like us, you're probably thinking, "Uh, so?"
Let us remind you… ELVIS PRESLEY
We're in Memphis!
Tomorrow…we head to Nashville.
Now, Nashville may be the capitol of country music, and we may be the beatniks of blues, but we don't care. We're gonna go give 'em what we've got anyway. What's the worst that could happen? What's the best?
Watch out Elvis. There's a new sound in town.